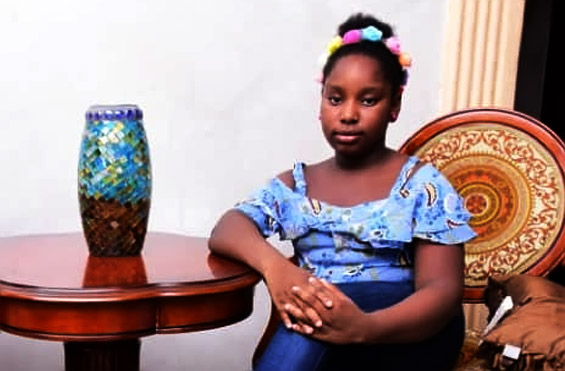 MESSAGE FROM THE PRESIDENT
MESSAGE FROM THE PRESIDENT
Esther Mosunmola Fashakin.
Founder, Initiator
I was four years old when I began to hear stories about my paternal grandmother. I was impressed with the generous lifestyle she lived all through her days. I was named after her and I so much believe I possess many of her traits.
I began to persuade my mum to give out my clothing that did not fit me properly and my used textbooks. I also noticed that my dad comes home frequently with different wonderful gifts which I learnt were rewards from those he once offered help. Then, I realised that it runs in the blood and I will continue to assist people, no matter how little.
Naija Kids Giving Back became my true passion. It is a medium that helps the society. My focus is directed on the kids especially the less-privileged. The idea came to me when I accompanied my Dad to some rural locations in Lagos State and I was filled with pity for children who were poorly dressed and looked malnourished. Right from there, I had the desire to change the world in a way I can and I got the right set of people to start with- children. I wanted the kids to know that they have a right to good life, good education and good food all the time.
I also met a girl by name Esther Agwu in my school, who are both founders of this initiative. I was drawn to her because we were classmates and were born on the same day, same year and same month. We got to talk better and I realised she has the same passion as mine which made me realised that I can use this platform as an opportunity to make children who are willing to help the children in low developed areas to achieve their desires by inviting them to volunteer.
I believe this will make the children who are ready to volunteer assume leadership roles which will positively affect them in whatever career they choose in life. I also know that it will boost their self-confidence. This initiative is an opportunity for us the leaders of tomorrow to be true and effective leaders.